Writing Your Business Plan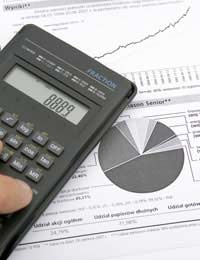 If your business idea has been cooking in your head for weeks then you may think that writing your business plan will be a simple task. Having the basics of your plan such as the goals and objectives already formulated is half of the battle. But a lot more will need to go into the plan than a few simple guidelines regarding the purpose and intent of your business.
The Need For A Clear Business Plan
Business plans or proposals have their own defined purpose as a part of the business process. Plans will clearly define all the aspects of your intended business. They will also be used as an introduction and presentation tool for investors and financiers. Business plans need to be well thought out, carefully researched and well defined as to the purpose, objectives, and goals of your company. This is your chance to set out exactly what your company hopes to achieve and why financiers should invest money in it.
Obtaining Plan Information
If you have absolutely no idea where or how to start a business plan then there are a few avenues open to you. In the first instance you should contact financial institutions such as banks to obtain a business start-up guide. The guide will give you useful information and advice on the many major issues and considerations of starting up your own business. The guide will also give you information on how to proceed with a business proposal and the best way to get your proposal across to investors.
The Business Proposal
Most business proposals will be made up of an executive summary and the actual business proposal itself. The executive summary is, as it suggests, a concise two page document that explains the business. The summary should not go into great detail but should highlight the key objectives and goals of the business. One or two paragraphs per key point should be sufficient. Key areas will include what level your business has reached, the key goals and objectives for your business, the requirements you will need and strategies you will use for your business to succeed.
The Business Plan
The length of the business plan will vary from business to business. Some plans will only need five pages while others will run on for around fifty pages. Issues covered in the main business plan will include:
The background of the business and what level the business has reached
Why the business is worth investing in, how much is required and where the investment will go
The target market and growth prospects
Why customers will use this business
Any unique selling points (USP)
The profits that investors can expect to receive and when they will receive them
Issues such as marketing and advertising
Company information including management and directors
Financial Information
Every investor will want to know a great deal about a company's finances. They will want to know how much capital already exists in the company, and of course profit and loss details. Cash-flow forecasts and operating budgets for the next three years will be required as well balance sheets. Always be honest and open about financial statistics, and above all when looking for funding, be realistic.
Any projections for the future should be credible, and all figures included in the plan will need to be checked and double checked. Investors will go through the financial details with a fine eye if they are interested in your business plan, so double check everything.
Presentation
Presentation of your plan is an important issue. The plan should be well spaced out in an easy to read font. Use graphics and photographs where appropriate in order to break up the text. Do not over elaborate or go into greater detail than is needed. If you find the plan hard to read or unclear then that is how it will come across to potential investors. Ask someone else to read over your plan to check for errors such as spelling and grammar mistakes.
Always take as much expert advice as possible before writing your business plan. Start-up businesses should seek advice from local government business support agencies that will be able to give information on how to draft a proposal. This is your calling card for investors to your business, and as such it needs to look as professional as possible and make investors sit up and take notice.
You might also like...