Your Unique Selling Point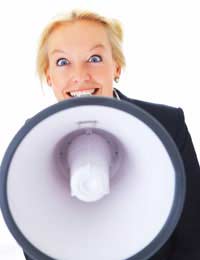 Establishing and promoting your unique selling point will help to give your business an edge over business competitors. A unique selling point defines your business and will help it to stand out from the crowd. Every business should have a unique selling point, or proposition, and it may mean the difference between success and failure in the competitive marketplace.
Defining Your Unique Selling Point
Establishing what is different about your business from your competitors will be the first step towards identifying your unique selling point (USP). When trying to define exactly what makes your business different from all the rest you should ask yourself a few questions. These should include:
Does my business have a significant difference to similar businesses?
Does my USP ring true; will customers have faith in it?
Are there some benefits to my customers from the USP?
Will the USP actually make customers use my business services?
Will customers see my USP as having an advantage over other similar businesses?
Will the USP be easy to put across to customers through marketing?
Answering all of these questions should help you reach a conclusion on whether your USP is strong enough to put you in the running with competitors. A USP will also be helpful if you are using a business proposal to find business financing.
Customer Advantages Of A USP
A unique selling point must be something that will have definite advantages where customers are concerned. This can either be an actual advantage or a perceived one. Benefits to customers can include better value for money or products with a higher quality factor than the competitor's products. Having a defined selling point with real advantages for customers will make a difference. If the USP is strong then this could be enough to generate extra business through word of mouth references alone.
A Sustainable USP
Once you have defined your USP you must consider whether this will be a realistic long term selling point. This means considering the overall cost of the USP and its sustainability. Your USP may be a low selling price which is beneficial to customers but will this actually make money for your business in the long term? Work out the benefits in terms of quality and cost to both your customers and your business. Concentrate on finding ways to offer a high quality service to your customers at a realistic cost to your own business.
Researching Your Competitors
Knowing the competition will help you to form a clear idea of what you will need to gain an edge on your competitors. Look at the most successful businesses that are similar to yours and see what extra advantages you can offer customers. Also research well established, smaller companies that use little advertising in order to gauge why they have been so successful for so long. A successful business is one that offers customers advantages and benefits that cannot be found elsewhere. They will also offer a good quality of service that customers can rely on and will use repeatedly.
Marketing Your USP
Marketing and advertising a business and its USP can take a large chunk of capital. Less expensive ways can be found by utilising low cost marketing via technology such as the internet. Many of the most successful marketing campaigns have been produced with the use of "guerrilla" marketing methods. These marketing methods are low cost but can have a big impact on consumers and getting your business noticed. Getting your business noticed by sponsoring local events or charities, and using social networking websites are just a few of the ways to market your business cheaply.
A unique selling point can be one of the biggest advantages a business has. For start-ups it may be one of the points that help a business to gain business funding. The USP should be carefully considered and researched before it is rolled out to the main marketing and advertising stage. In the end it will be the customers who will decide if your USP is strong enough to sustain your business in the long term.
You might also like...