Environmental Grants and Your Business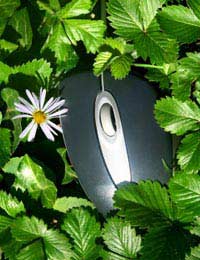 Often overlooked by business owners, grant aid can help your business develop its environmental credentials. Many of these grants are specific to an industrial sector, or are only available in a designated region of the UK. There are also business grants linked to innovation in technology, and specialised grants that support the Governments stated goals of helping business reduce its carbon footprint and improve the negative impact it has on the environment.
Not all businesses will be eligible for an environment grant, but this should not stop your enterprise investigating any grants that it believes it may be able to obtain. The Government has be criticised for the complex nature of the grant application procedure. These systems are being streamlined and simplified, but your business still needs to look at the detailed eligibility criteria before spending resources applying for the grant. Some of the available environment grants are listed below. Check with your local Chamber of Commerce, Business Link branch and Local Authority as the number of grants available constantly changes.
Grant for Business Investment
A general grant that is available to all businesses in England, the money can be spent to help businesses 'expand, rationalise, modernise or diversify'. Your business must be in an Assisted Area. If you are not sure if your enterprise is, there is a handy Postcode checker on the BERR website. You will need to make a detailed case when applying for the grant that will usually give you between 10-15 per cent of your projects capital needs, with a minimum of £10,000. Applications and more information is available from your local Business Link or by calling: 0845 600 9006.
Applied Research Grant
Operated by the Carbon Trust, these grants are specifically aimed at any companies that wish to develop new technologies that will reduce the carbon emissions of businesses. For your business to qualify, you must present a detailed business plan, and be able to make at least a 40 per cent investment into the project from your businesses own resources. The Carbon Trust recently increased its Applied Research Grant scheme to £500,000.
Robert Trezona, Head of R&D at the Carbon Trust, said: "If we are to meet our renewable energy targets, reduce carbon emissions, and ensure that the UK has access to secure and cost effective energy, it is vital to turn viable low carbon technologies into commercial reality. By increasing our grants to half a million pounds and matching this with private investment, we can build on the UK's strong technological and engineering expertise."
Carbon Trust Investments
The Carbon Trust itself has its own investment fund that is can allocate to environment projects and developments that enterprises are planning. Investments tend to be between £250,000 and £3 million for any given business proposal. In essence Carbon Trust Investments are structured just like venture capital, but with a clear focus on environmentally friendly technologies. You can read more about these investments and the criteria your business will have to meet on the Carbon Trust website.
Forestry Grants
There are many specialist organisations that may be able to offer your business environment grants. Business support should be sourced from within your own sector where possible. This will ensure the grant aid is focused on your industry type. This also means your business will have a better chance of securing the grant. As an example, one industry sector is forestry. The English Woodland Grant Scheme is operated by the Forestry Commission and is primarily aimed at businesses that want to create and better manage woodlands. More information is available on the Forestry Commission website.
Low Carbon Building Programme
If your business operates within the community, public or non-profit sectors, you can apply for a grant to improve the carbon emissions of your buildings. Grants of up to £2,500 are available for better insulation to be installed. The grant scheme is managed by the Energy Saving Trust on behalf of BERR. More information is available on the lowcarbonbuildings website.
Advanced Metering
The Carbon Trust has recently carried out research that has indicated that substantial energy savings can be made by all business that adopt advanced metering within their enterprises. The Government has, however, realised that the cost of installing these meters can be a barrier to some businesses. A grant is now available to help any business that wants to move to advanced metering meet the cost of using this energy saving technology. More information is available on the Carbon Trust website.
You might also like...