Soft Loan Options for Your Business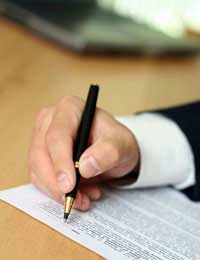 There are soft loan options for your business that should be considered if traditional borrowing routes have proved to be unsuccessful. Soft loans may have lower interest rates and will not usually need security as a guarantee of payment. Soft loans may be ideal for start-up businesses who are finding it difficult to gain funding from banks and building societies.
How Soft Loans Work
A soft loan is a business loan that is usually provided through Enterprise Agencies, the government, or large corporations. Local Enterprise Agencies will offer these loans to businesses if the business meets their requirements and stipulations. Loans from the government will not usually have to be repaid until the business is making a profit. If the business fails then this loan will convert into a grant, and this does not have to be repaid. There are around 500 different soft loan schemes in the UK and the majority of these are locally based for local businesses.
Why Businesses Need Soft Loans
In many cases new businesses will find it hard to achieve funding from traditional routes such as banks and building societies. This may be because traditional lenders will require some form of security on a loan that the new business is not able to provide. Most banks will usually only grant business loans and overdrafts after a list of stipulations has been fulfilled. The requirements for soft loans will not be as stringent as those laid out by traditional lenders, and there will usually be business advice and help available from soft loan agencies.
Non Government Sources
There are non government sources that offer soft loan options. These will include Enterprise Agencies sponsored by large corporations. One of the main advantages of a soft business loan is that those providing the funding will be able to give expert business advice. Fund managers will usually take a great amount of interest in the business that has been granted the loan. Banks and building societies may look more favourably on subsequent financing applications once a business has gained a soft business loan.
Soft Loans And Leverage
Leverage is the term used when the risk to other lenders is reduced due to funding through options such as soft loans. The risk is reduced to lenders such as banks, and there may actually be agreements between banks and soft loan providers. It may be the case that a bank will match the amount that has been placed into the business via the soft loan. By doing this the business can achieve full funding through two separate sources with less risk to the lenders.
Advantages Of A Soft Loan
The main advantages of a soft loan will include reduced interest rates and no security required before the loan is granted. There can also be other benefits such as payment holidays. In many cases the loan will not have to be repaid until the business is making a profit. Unlike other external investors, the soft loan lenders will not usually require a say in the running of the business or shares in the business. Government agencies will be able to provide support including advice and information that will help businesses to reach their full potential.
New businesses that have been turned down for financing from traditional methods will find the funding, help and advice from Enterprise Agencies beneficial. Achieving this form of support is not guaranteed but it is well worth looking into if business funding is required. Professional financial advice should always be taken before any business funding is accepted.
You might also like...
I need soft loan worth of #800,000 for the expansion of my business, Please help me.
Olasilver
- 11-Jan-19 @ 3:13 PM
I need soft loan worth of #300,000 for the start up of my business. I am into Bread supply...Large Quantity.
AJAYI VICTORH TEMMY
- 25-Apr-17 @ 10:25 AM
Hi, i have an existing business in TANZANIA.As company we managed to get a project for surveying 16000 plots in Kaliua District council.We are looking for soft loanswith PayPal back period of 5 years in order to purchase surveying equipments such as GNSs RTK set that will enable our company to finish that project at right time. Or if there is company that will hire such equipment for two-year
DVM Ltd.
- 9-Oct-16 @ 6:03 PM
We are UK Ltd companyof just 3 months old and just Madrid over 20k trun over. The company is Transport logistics so move vehicle all over the UK this is a growing industry and we want to grow with it. But to do this we need more transport vehicle and more staff 20/30k will do this This would be a good company for someone in transport industryto get involved with?
alc 1
- 2-Oct-16 @ 10:21 AM
Iam a startupTravel & Tours business for almost 2 years for expansion We need a working capital of $ 200,000 to 500,000. A Soft Loan for 10 years on the 12 month we will start our repayment up to 10 years. Tourism Industry in the Philippines is booming so we are needing funding to enter Corporate Accounts fo MICE and EVENTS as well as Educational Tours. Thank you and GOD BLESS
liza
- 13-Nov-15 @ 11:39 AM
67 years old, men, retired from ministry of public works jakarta, leave in my own house injakarta. I have new rental house in my home town Yogyakarta, but nobody jet to rent that house (on process). Base on statisitcally trend user on internet in my country, I would like to start internet business on clotes and accesories including bags and shoes. For that business I need 10,000 USD grant of soft loan, with 10 years pay back period starting month 12 after received the soft loan. I need your advice, your help and thank you to your attention. Kind Regards.
daryono
- 19-Aug-15 @ 10:23 AM
Hi Support, Can you help me to access a business advisor who will help me to gain a business soft loan from the Government please?
Nat
- 12-Sep-13 @ 1:26 PM
I have an existing business and I'm moving to a bigger premises. I want to be able to make this place disabled friendly. I've been looking on line and still don't know where to turn. I've been looking at grants and soft loans, who would I contact to apply for a soft loan?? Thank you
Pammy
- 21-Feb-13 @ 2:36 PM
i need about 20000-25000usd grants or soft loan with 5 years payback period to setup bussiness in elm oyster cultivation.this bussinness has very good future, its market is big and widely open in Jakarta and Bandung, i have skill and experiences since i used to work as an employee, i am 50 years old with 2 children of 12 and 8 years old, we do not have our own house yet please help us, we really really need your help thank you very much sincerely yours krisna busana karya
krisna
- 27-Dec-12 @ 5:34 PM