Short Term Finance Options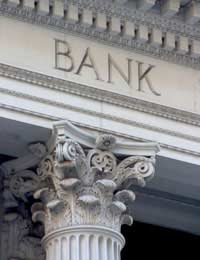 Short-term finance options for businesses can include overdrafts, loans from family and friends, and credit from suppliers. These finance options should all be used as a short-term option only and then repaid as quickly as possible. This type of financing is often termed as working capital financing, and is a very important part of business funding.
The Need For Short Term Finance
Short-term finance is needed in order to pay creditors such as suppliers. The amount needed will vary from business to business, and can vary from month to month. Calculating how much working capital you will need should be an initial business task. Many businesses will calculate the minimum needed by averaging the amount of sales over a month and then multiplying this by how many months it will take for the sales to be paid by buyers.
Working Capital
Working capital is usually defined as the money businesses need to pay all of their daily activities. This means the money needed to pay bills, wages and materials. Current assets such as money in the bank, stock, and debts from those that owe the business money are viewed as working capital. Against this are the current liabilities, which is money owed by the business such as VAT, PAYE and money owed to suppliers. It is vital that a business has enough working capital to pay their current liabilities. One of the reasons that many businesses fail is a lack of adequate working capital from the start of the business life.
Business Overdrafts
Overdrafts are excellent as a short-term finance option. They are easily arranged, flexible, and there is not usually a charge if you wish to repay the overdraft early. On the downside, overdrafts are often abused leaving the borrower open to hefty fees if the overdraft limit is exceeded. Another negative is that overdrafts can be taken away just as easily as they are given if they are abused regularly. Overdrafts should also not be used as a long term finance option; unsecured loans are much less expensive in the long term.
Loans From Family And Friends
Loans from family and friends can be an excellent short-term finance option. Short term loans from friends and family will do away with the need to approach banks for borrowing purposes, and interest rates are usually likely to be lower or non existent. Family and friends are more likely to be flexible with repayment amounts and the lengths of the loans. However, setting out a formal agreement is a good idea for the protection of both parties. Formal agreements are also useful as a source of reference should any problems occur in the future regarding the loans.
Obtaining Trade Credit
Trade credit is a short-term financing option widely used in business. Basically it means you are using credit from suppliers to fund part of your business. By doing so you will not usually be charged any interest on the credit obtained. It is important that creditors are paid on time and in full as set out in the credit agreements. If businesses do not adhere to the credit agreements terms and conditions then creditors are well within their rights to apply charges and interest penalties. Ultimately they can stop this credit service altogether.
Debt Factoring And Invoice Discounting
Debt factoring and invoice discounting are ways of selling your outstanding debtor payments to a third party so you do not have to wait for payment. There are a number of different financial institutions and stand alone companies that provide this service and they will charge a fee. In many cases these options will not be suitable for small start-up businesses. For instance most companies will only deal with businesses that have an annual turnover of £50,000. There are some debt factoring and invoicing companies that will provide this service for smaller companies but charges for the service can be high.
Short-term finance options should all be carefully considered before signing on the dotted agreement line. Taking financial business advice will be beneficial and should help you make the right financial choice tailored to your own business requirements. Working capital is a vital requirement for most new businesses, and it is important to obtain this financing as early as possible.
You might also like...
Thanks for the kind words. It's scary to think how many more small business owners would be getting their financing if they thought about their credit as an asset! The bottom line with credit is preserving it if it's already excellent and improving it if it's not where you want it to be.
Manuel
- 1-Mar-17 @ 6:20 AM