Obtaining the Right Business Support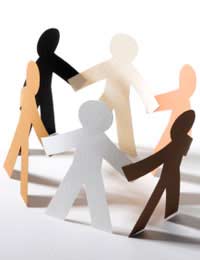 Obtaining the right business support will be extremely beneficial for any new company. When it comes to starting a new business you can never have enough good advice and information. Good support can come from sources such as Enterprise Agencies. Enterprise Agencies can provide not only information but funding and support that will help your business reach its full potential.
Finding The Right Support
There are many different avenues that can be taken when trying to find the right business support. For small start-up businesses there is a lot of help available. Local businesses should be able to find a great deal of support from local Enterprise Agencies. The major plus factor with Enterprise Agencies is that the advice and support they give is free. If you are considering starting up your own business then Enterprise Agencies or their equivalent should be the first point of contact.
Benefits Of A Business Support Agency
For the new business the benefits that can be gained from utilising a support agency are numerous. Local agencies will have a number of experienced staff who will be able to answer all of your business queries. They will also be able to provide information on a number of issues such as:
How to gain funding such as government grants and loans
Expert advice on how to put together professional business plans
Local contacts that will be able to help promote businesses
Help with the future growth of your business
Training needed for skills such as management, accounts and tax information
Help with market research and strategies
Advice on business policies and legislation
Training Courses
Many of the above points can be covered by training courses through Enterprise Agencies. If you are lacking in certain skills than these training courses can address this issue. In other cases the agency may be able to offer professionals to help with your business, but at a discounted rate. The agencies will be able to advise on grants that can go towards the payment of professionals needed to set up certain areas of your business. Choosing the right support will mean that you can achieve help and advice on almost every aspect of setting up and running your business.
Business Consultants
There are business consultants available who will give advice and information to start-ups for a fee. However, by using the services of an Enterprise Agency you should be able to gain consultant advice at either no cost or very little cost to your own business. Consultants are able to provide information on a wide range of issues including the best financial products and services that will help when setting up your business. Consultants do charge a lot of money for their expert advice, which is why using consultants through support agencies will be cost effective.
Other Business Support Options
Aside from the Enterprise Agencies and government support links there are a number of ways to find good business advice. The internet is a tool that cannot be underestimated when it comes to advice and information. There are numerous business support networks available via the internet, and the forums can be a great way to gain advice and information. Business forums are a way to talk to people who are already running businesses and you can pick up tips and advice on a number of issues. There are also numerous books and magazines available with helpful advice on a variety of start-up issues.
Gaining expert business advice and information will go a long way to heading your new company in the right direction. Local agencies are extremely useful as they will have the experience and contacts to help you make the most of the local area and local business opportunities. A network is essential and will only help with growth opportunities and future prospects. New businesses will find it hard to operate without some form of support and guidance, and gaining the right help from professionals will pay off in the long term.
You might also like...