How to Make the Best of Your Business Bank Account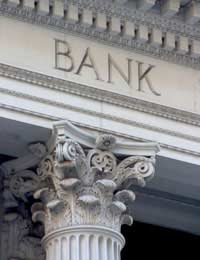 One of the most important aspects of efficiently running your business is to get the most from your business bank account. It is a myth that all business bank accounts are the same. There can be vast differences between the services on offer from each of the banks to the charges they make. The financial services comparison websites will instantly show you which banks have the best business banking services. Once you have decided which bank to place your business account with, your next task is to ensure your business bank account works as hard as it can for your business.
Business Banking Checklist
The number of products or services that a business bank account can include varies. To ensure your business makes the most of its bank account use the checklist below to check the health of your existing business account.
Switch To Save Money
All of the high street banks are in competition with each other. What this means in practice is that they will all have new business packages that your enterprise could make use of. One way to get the best from your business bank account could be to switch your account to another bank. Look at the services on offer from the other banks and the charges they make. Your existing bank account could be uneconomical when compared to the other accounts on offer.
Negotiate Your Charges
You know that the transactions that go through your business bank account all have charges attached to them. Now is the time to visit your bank and renegotiate these charges. Many businesses believe that they have no influence over the bank charges they pay. Nothing could be further from the truth. Your existing bank wants to hold onto your account. They may well be happy to reduce or restructure the fees you are paying at the moment to ensure your business stays with them.
Move For Better Interest
Most of the business accounts that the high street banks offer pay interest on any credit balances. Find out the interest your business is receiving at the moment. Look at other comparable business bank accounts. Could switching earn you more interest?
Additional Services
As you develop your business your business bank account should be able to evolve with you. You should try and make the most of any additional services that may be on offer as part of the fees you are already paying. Ask your bank for details of all the services that are available with your business account. If you're buying these elsewhere, a saving could be made by using your business bank account instead.
Internet Banking
The Internet has transformed how consumers interact with their bank accounts. Business account users can also use Internet banking for a wide-range of tasks. If you are not already signed up for Internet banking make this a top priority. You may not be able to save any money as such with online banking, but you will save substantial amounts of time and effort avoiding having to visit your bank's branch.
Merchant Account Costs
If your business has an E-commerce website, or takes credit/debit card payments you will have a merchant account. Costs can vary between these accounts. Talk to your bank about the fees you are paying as a reduction may be possible. Also, look at the other merchant accounts on the market as a better deal could be elsewhere.
Small Business Support
The bank that holds your business account may have a small business support department that is free to all its customers. Before you pay an outside consultant to help your business with a project, check with your bank as they may be able to provide this help as part of the fees you are paying for your existing business account.
Using Different Banks
There are no rules that state that you must have all of your business's financial dealing with just one bank. Today, banking services are almost like a commodity. Using different banks for different services could produce a substantial saving in costs. When buying services like business credit cards, or looking for a loan, placing these purchases with several banks often reaps substantial financial rewards.
You might also like...