Local Authority Business Financing Support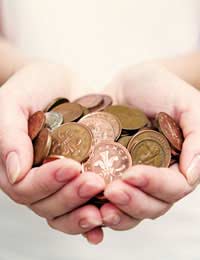 There is a range of local authority business financing support available to new businesses. Financial grants can cover a number of start-up costs but financing will depend on the actual local authority. Not all authorities will offer financial aid, and the amount given from the ones that do will depend on how much money has already been allocated to businesses.
Finance Through A Local Authority
Grants and incentives through local authorities can be a major plus when setting up a new company. The finance available can be put towards setting up new premises, staff training, equipment, machinery, and advertising. If local authorities do offer this type of assistance then it will usually be through their own Economic Development Office. However, the supply of any grants or financial aid will depend on the business fulfilling a number of eligibility requirements. This will be a rigorous process but new businesses should be given plenty of support on finding the right type of financial aid.
Financial Aid Criteria
Once an application is made for a grant or financial support package the provider will carefully asses the application. There will be a number of specific objectives that the provider will be looking at in order to fulfil the funding requirements. These will include:
The actual need for any grant or financial aid
How the business will benefit the local community
The long-term feasibility of the business
The capabilities of the person who is intending to open and run the company
How new or original the idea actually is
There may be other requirements that will need to be fulfilled such as the significance and impact the new company will have on the community. Providers will take their time when looking over financial aid requests. However, in most cases local authority applications do not take as much time to process as grant applications to central or national government offices.
Type of Help Available
Grants and financial aid packages from the local authority can be used to cover a number of start-up issues. Even if financial aid applications are unsuccessful there are a number of ways the local authority can help your business to get up and running. Local authorities can give advice and information on the basics of setting up a company. They will be able to provide information on issues such as tax, VAT, staff training and legislation. They should also be able to help promote your company throughout the local community with a number of their own contacts.
Unsuccessful Applications
There may be a number of reasons why applications for grants and financial aid requests are unsuccessful. If an application is unsuccessful then feedback should always be requested. One of the main reasons may be that although your idea was deemed as being worthy of financial aid there may simply not be enough money left in their budget to give any financial support. Obtaining feedback will give you an idea of how to proceed with further applications and whether your idea is being taken seriously by the local authority.
Contacting your Local Authority
Your local authority will usually have their own website that will give information on the help available to businesses. Business Link and enterprise agencies should also have all the information needed on grants and financial aid for start-ups and small businesses.
There is a wide variety of grants and financial packages available that are never considered by businesses simply because businesses are not aware of them. Economic Development offices and enterprise agencies will be able to research the grants that will be of the most relevance to your intended company.
Start-up businesses should always contact local and regional authorities in order to find out about grants and financial aid packages. Many businesses miss out on this type of finance simply because they do not think they will be eligible. These offices and agencies are designed to not only help small businesses but also to actively promote them within the community. If a start-up has the backing and support of a local authority they may find it easier to gain financing through other external investors.
You might also like...
@Ricky - I'm afraid we can't give you any direct recommendations, but I'm sure if you search online for 'business grants London' then you should be able to locate what you need. I hope this helps.
FinancingYourBusiness
- 2-Feb-15 @ 12:17 PM
I am a Chef and will like to start up a Afro - Caribbean takeaway business and will like to know if I can get help from my Local authorities which I got to know is Newhamcouncil
Ricky
- 31-Jan-15 @ 12:25 AM