The Right Price and Your Consumers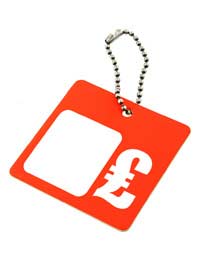 Setting the right price for your consumers and maintaining a profit for your business will depend on a few factors. There are a few pricing strategies that can be considered and choosing the right one is vital, especially for start-up businesses. Two of the major factors to consider will be enticing the customers with your pricing level and keeping an eye on the competition.
Pricing And Competitors
Good business strategists know that setting the purchase cost as low as possible does not always lead to success, especially for small businesses. Large competitors have the ability to compete on pricing for a sustained period of time. This is one of the reasons why the giant retailers are able to dominate the market and push out the smaller businesses. However, analysing your competitor's prices and services should give you some idea of the pricing level you should be aiming for.
Pricing And Profit
One of the main factors to consider with pricing is the point at which you will not make a profit. The actual cost of your product or service will be determined by how much the product costs your business to manufacture, or how much it costs the business to supply the service. The bottom line will be the very minimum you can charge and still make a profit while the other end of the scale will be the maximum pricing level that will be acceptable in the market. When you have found the bottom and top of the scale you will need to then factor in the costs that will need to be covered to make a profit, your competitor's prices, and your actual business objectives.
Business Objectives
The price you set for your consumers will also be decided upon by your business objectives. If you want to make a quick profit with no regard to quality then low pricing will be an option. However, if you are looking to offer a superior product or service that will gain your business a good reputation then the lowest price will not be the way to go. Again, you will need to look at the prices competitors are offering and see if you can provide something different or better. Does your business have a unique selling point that will entice customers into paying more for your product or service?
The Consumer's Mind
How a consumer reacts to the amount you are charging should also have a bearing. You have been a consumer and know that very low prices can either mean poor quality or an excellent bargain. Never underestimate the consumer's perception or the target consumer you are trying to attract. One common pricing strategy is to offer a low price at first and then slowly increase the price. The initial low pricing makes consumers aware of the quality of your product and will hopefully lead to repeat customers. However, you should make it known through advertising that this is a limited offer.
Hitting The Ceiling
If you have a product that is unique and there is virtually no competition then you will be able to set a ceiling price. This is the highest price that the market will bear and will come under the supply and demand principle. A high demand for your product means that you can charge a higher price. However, you must also calculate how much it will cost to supply the service. You may have to take on more staff to cope, which will lead to more expense, although this should be offset by the profit you are making.
Setting The Wrong Price
Charging the wrong amount will of course have a detrimental effect on profits. Many start-ups make the mistake of setting their price far too low to be sustainable. Research and analysis methods must be used before setting any purchase price. The right price must make your business a profit and should also provide you with funds to re-invest in the business. Always take advice from business enterprise agencies that will be able to help with issues such as pricing and marketing.
Setting the right purchase price is crucial if you are to maintain your business and offer a quality product or service. The lowest pricing level is not always the right choice either for your business or in the consumer's mind. However, always be flexible with pricing and keep a close eye on your competitor's prices. Above all, always try to avoid price wars with competitors; this is the fastest way to see profits disappear as the war escalates out of control.
You might also like...