What Lenders Look for in a Business?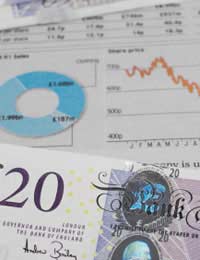 Knowing what lenders look for in a business will be beneficial when it comes to gaining finances for your business. Think of the meeting with your chosen lender as a job interview where there will be a list of questions to which you should have thoroughly researched answers.
Lenders And Funding Requirements
Regardless of whether a loan is for personal or for business a lender will have a list of stipulations and requirements before they will agree to any funding. One of the biggest factors lenders look for is risk; how much of a risk is there to them by lending to your business. Risk assessors will look at your application and then calculate how high the risk is based on the information you have given them. The well known acronym for the risk assessment formulation is CAMPARI.
CAMPARI Risk Assessment
The acronym CAMPARI uses the first initials of the risk assessment factors. CAMPARI stands for:
C – Character
A – Ability
M – Means
P – Purpose
A – Amount
R – Repayment
I – Insurance
Character And Credit Records
Your character will be assessed from the information that you give and from information the lender will be able to gather. This will take the form of a credit and financed check to enable the lender to gauge what type of a credit risk you are. Any bad credit references or missed repayments will be used to assess you as a lending risk. Lenders need to know that you are reliable and will make repayments on time and in full. Bad credit records are a major reason why business loan applications are unsuccessful.
Ability To Repay
Lenders will of course want to know that the borrower is going to be able to repay the funding they provide. Lenders will want to know that you have the necessary skills and experience to run the business you are intending to set up. Nothing makes lenders and investors more uneasy than someone intending to set up a business with no previous business experience. If there are some skills that could use polishing, such as management skills or accounts skills, then inform the lender that you will be taking the necessary training to address these issues.
Means And Assets
Your assets will be used by a lender as guide to how financially successful a person you are, especially when it comes to any past businesses. Lenders will also want to know what means you have to cover any short-term problems. Lenders may also want to know if any of the business assets can be sold quickly, converted into cash and used to pay any loans or debts.
Purpose
Purpose is basically your plan of action, what you intend to do with the money you are asking for; in this case business funding. Lenders will need to know that your business plan is feasible, and that the money given is necessary for the business. In many cases lenders are aware that business funds are for emergencies and that they will be used as such. But they will also need to be completely satisfied that your business has a more than good chance of succeeding. Business plans, cash-flow forecast accounts, and business advice taken should all be used as information at this point.
Amount Required And Invested
The lender will want to know how much is required from them and how much you are intending to place into the business as your own investment. Requesting too much or too little funding may also be a concern to the lender and could show that you have not undertaken enough research. If you have not placed any of your own cash or assets into the business then this could also show that you lack confidence in the business.
Repayment
Lenders will need to know exactly where the money will be coming from to make repayments. They will also want to know when the funding is intended to be repaid. Investors will want to know how much their return is going to be and when they can expect to see this return. Shares in the company may also be applicable for investors and there may also be some stipulations on the running of the company or the ability to easily sell shares.
Insurance
Insurance will take the form of the insurance given to make sure lenders will receive back their investment. This could come in the form of selling assets, personal guarantees or security against a loan. Assessments will be made on all of the above factors and it will be beneficial to the borrower to understand what the lender is looking for in all of the above. Always be thoroughly prepared before any business funding interview, and make sure that you have prepared answers for the above points when they arise.
You might also like...
I like the CAMPARI acronym, it certainly covers what the majority of lenders want to see from an applicant - this all summed up allows the lender to assess the risk factor of lending to a particular business. Jen
Jen
- 3-May-13 @ 12:38 PM