Long Term Finance Options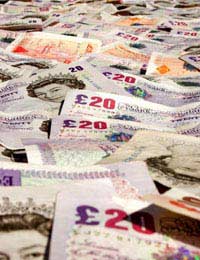 Long-term finance options for your business will usually start with a trip to your own bank branch but there are other options available. Outside investors are another way to gain long term financing but there may be more terms attached than simple interest rates when taking this finance route.
Long-Term Loans
Financing your business with long-term loans is one of the most common options. Secured and unsecured loans are available for businesses with fixed and variable interest rates. Finding the best deal with regards to interest rates and repayment lengths is a necessity to keep costs down. The extra costs involved with a long term loan will be defined by the interest rates and the arrangement fee. Always shop around and compare loan rates; you may get a much better deal by comparing rates online than you would at your own bank branch.
Secured And Unsecured Loans
Most borrowers would prefer unsecured loans as no guarantee is needed such as using the family home for security. However, many lenders will not supply a business loan unless some security is provided. This security could be property or it may be business assets. For a business loan there is usually a list of stipulations before the loan will be given. These stipulations can include:
The borrower providing some form of security for the loan
The borrower has placed an amount of their own money into the business
A business plan has been presented and approved by the lender
A good credit record will usually be needed although not always if the loan is secured
The borrower has experience and a successful record in the business he or she is creating
The Loan Length Period
If you are using the loan to buy specific assets for the business then the loan length should be tailored to the life expectancy of the assets. For example if the loan is to be used to buy machinery and the machinery has a three year life span, then the loan length should match this life span. There is no point paying for an asset for many more years that the assets expected life span. Many lenders will make this a lending stipulation during the application process.
Advantages Of A Long-Term Loan
One of the main advantages of this type of financing is that it will usually be less expensive than other forms of financing such as an overdraft. The interest rates are likely to be less, and with a fixed interest rate you are able to calculate repayments easily into accounts and cash-flow forecasts. Repayment periods should be strictly adhered to in order to avoid any charges and fees that could add to the loan. Fees and charges are an easy way for interest to compound and can soon lead to added business debt.
Financing From Investors
There are a number of different outside investors that can inject some long-term cash into your business. However, outside investors will usually expect a share in your business and a good return on their investment. Outside investors may also want shares in the company and a say in the running of the company. There may also be stipulations to ensure that the investors can easily sell their shares should they wish to do so. Start-up businesses should think carefully about giving away any amount of control in their business to outside investors.
Advantages Of Outside Investors
There are some distinct advantages to taking investments from outside investors. Cash placed in the business will not usually have to be repaid until the company is actually making a profit. Investors can bring business expertise as well as funding, which will be beneficial to a new company. Extra funding placed into the business will make it easier to borrow from a bank in the future. Outside investors can include venture capitalists, business angels, and friends and family.
New business owners should think carefully about their long-term finance options. Debt is a necessary evil in most businesses and is part and parcel of business life. However, taking on more debt than is actually necessary may create problems in the long-term. Always take good financial advice from business experts before signing any long-term financing option.
You might also like...
hey very nice article thanks for sharing with us as a bank employee i have seen most of the people are facing the may problems to get a loan this info will really helps them a lot to get loan faster and easier and the way you are explaining is good and very clear keeps going
james thomas
- 10-Dec-18 @ 10:43 AM