What Makes the Perfect Business Plan?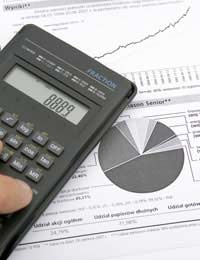 What makes the perfect business plan will vary between companies. Every business plan will have its own criteria based on the business type. Communicating your ideas in a clear, concise manner, especially in the summary is important. Plans that are overly elaborate and unclear will not inspire confidence from any investors.
Planning Your Proposal
Planning your proposal will take time, and in most cases you will need to rewrite the proposal numerous times before it is perfect. Sitting down and thinking carefully about your idea and the best way to communicate your business ideas will be beneficial. Your business plan is your chance to interest potential investors, and communicating the key objectives is important. From the start make sure that you avoid over elaborating or using business jargon. Investors will have many years of experience and will not be impressed with a proposal that does not communicate ideas in a concise way.
The Basic Objectives
Although your actual plan will go into detail, there are basic objectives that need to be covered. These objectives should stand out and they should all be covered in the executive summary. The main objectives should be:
How far you are with the business at the moment, include research detail of your intended market
The background of your company
Where you wish to take your company, this will be your goals, objectives and future growth
The set up of your company with management details
The resources that will be needed to make the business work and where these resources will come from
Think Like An Investor
Think like an investor when you are writing out the guideline for your proposal. What would make your idea stand out and attract investors? Does the business plan sound feasible to you after reading it?If not then rethink your strategy; if you would not invest in this business then why should an investor. Ask others to look at your proposal to obtain some input. You will spend a lot of time on the proposal and a fresh pair of eyes can pick out details that seem unclear.
The Executive Summary
The executive summary will be the first look at your plan for investors. This is a key part of the plan and must fully explain all of your objectives and goals. If an investor does not like what he or she sees in the executive summary then they will not be interested in reading the full plan. The summary should be two pages long or shorter, and should simply summarise the complete plan. Key areas of the plan should be kept to no more than two paragraphs each. Explain clearly the objectives of the business but do not over elaborate; this is a summary only and further detail can given in the rest of the business plan.
The Business Proposal
Once the summary is completed you should have better idea of what is to be included in the actual business plan. The plan will usually be around 30 or so pages long and will expand on the key points made in the executive summary. The proposal should cover all aspects of your business in great detail. This will include company background, how far you have come with the company, your intended market, competitors, marketing, growth prospects and your unique selling point. Make the plan easy on the eye in terms of fonts, and use graphics and pictures for illustration purposes.
Figures and Statistics
Financial plans should be included in the proposal and these should be realistic figures. Do not load the proposal with figures and statistics and make sure they have been carefully researched.
Investors will want to see cash-flow forecasts for the future and these will also need to be carefully researched. Check every figure that is placed into the proposal because investors will bring them into play when making a decision, and they will ask questions about them. Do not overload the plan with figures and statistics but do use figures that are relevant to any investor. This should include accounts such as profit and loss, and cash-flow for around three years into the future.
The business proposal is your main chance to interest investors and gain funding. Having a well thought out plan with all the relevant information will increase your chances of attracting investors. All of the included information needs to be clear, credible and to the point. Never take the chance of including information that has not been thoroughly researched; investors will spot this and will immediately begin to lose faith in your business ideas.
You might also like...