Ten Ways to Finance Your Business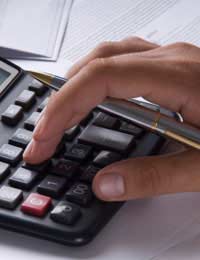 Finding the right type of financing should be one of the earliest business tasks. There will always be certain lenders willing to provide funding but this does not always mean favourable rates. Researching any of these ten business financing methods may provide a suitable funding solution.
The Self Financing Option
One of the easiest ways to start off a business is to use your own personal funds. Most lenders will not look favourably on borrowers who do not place a certain amount of their own money into their own business idea. Using personal savings will eliminate repayments to loans or lower repayments with a personal financial investment if a loan is taken. Personal savings can be mixed with other financing solutions such as credit cards and overdrafts if more financing is required.
Ask Friends and Family for Financing Help
For some people, the friends and family financing route is a no go option. However, this can be a great way to find start-up funds, especially if the business idea looks like a winner and you have a proven business track record. Contracts and repayment conditions can be drafted, and in many cases you may be able to provide better returns for their investment than can be provided by banks.
Find a Sleeping Partner
If the business idea is a solid investment prospect then a sleeping partner may be the ideal way to find financing. In return for providing some start-up funds the sleeping partner would have a share in the company. They would not usually be required to make any company decisions, although this could be decided during contract negotiations.
Financing with Credit Cards
There are plenty of stories about film makers who have maxed out their credit cards to make that first film, and then becoming very successful. Using credit cards can be a risky option due to the interest rates but many fledging entrepreneurs do take this risk and the results can prove successful if the business idea is a strong one. Always go for the lowest interest rates available and never rack up charges or missed payment penalties.
Raising Capital Through Home Equity
Releasing some funds through equity on the home may be a good way to find business financing. Home equity loans will usually come with low rates of interest and it is a way to make your money work for you. There are of course risks and the bigger the loan the bigger the risk. This idea may be more suited to those who have a large amount of equity available and can afford to risk some of it.
Government Grants
Obtaining a government grant to start up a business is not easy but researching the government grant options can pay off. This type of business financing comes with numerous stipulations and eligibility requirements. Stipulations can include where a business is located and whether the business will be a benefit to the local area. Business Link agencies will provide more information on this type of financing option.
Small Firm's Loan Scheme
The Small Firm's Loan Guarantee Scheme offers funds for start up businesses without assets or any form of security. The government will provide 75% of the funding with the other 25% being provided through banks. There are of course stipulations to the Small Firm's Loan Scheme including the amount of sales over a period of time, and all applicants are thoroughly vetted.
Taking Out an Overdraft
An overdraft can be a good way to find start-up business funding. Overdrafts can be a good low cost financing option as long as borrowers do not go over the limit and incur charges. They should also only be used as a short term financing option and repaid as quickly as possible.Never abuse the overdraft facility as it can be demanded back immediately if the lender chooses.
Personal Loans
Personal loans from traditional lenders such as banks and building societies are a very common way of financing a business. This again can be a risky option as the borrower is solely liable for payments if the business is not a success. Security may be required on personal loans and this could take the form of property or business assets. Weight up carefully how strong the business idea is before providing any security on a loan.
Find a Venture Capitalist
Venture capitalists may provide funding for small and growing businesses providing they think that a good return on their investment can be made. They will thoroughly assess all business plans and the business track records of the owner before deciding to supply funds. Guaranteed timescales for the venture capitalist's exit will be required and an investment lifespan, usually between three and five years, will also be a stipulation.
You might also like...