Finding the Right Business Financing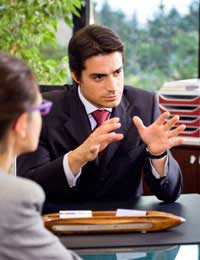 Finding the right business financing is a vital requirement for any new or established business. There is a wide range of finance options available and choosing the best option for your business will require some research. Taking good business advice from experts will be half the battle to finding the perfect financing solution for your business.
Types Of Business Financing
A quick search using an internet search engine will bring up a list of different financing options from a huge number of lenders. This can seem like a bewildering amount of choice for the first time business entrepreneur. Sorting out the right financing options will mean researching how much your business will require and then deciding how to achieve this funding. Apart from the usual banks and building societies route there are a number of options open to those looking for business funding.
Where To Find Business Financing
Banks are usually the first point or call when it comes to financing a business, but they are not the only form of finance help available. Other forms of financing can include:
Investments from friends and family
Outside investors such as business contacts, business angels and venture capitalists
Government funding and grants
Online only lenders with lower interest rates
Using your own savings to fund your business
Look At The Benefits And Disadvantages
There are pros and cons to every type of financing solution and borrowers will need to work out the best route to take. Start-up businesses may find it hard to obtain financing from banks if they have been running for less than two or three years. In many cases security will be needed for business loans and this can include business assets or personal property. Overdrafts are a good tool for short-term financing but interest rates may be high, and this funding can be withdrawn if abused. Sitting down and going through the pros and cons of each option will narrow down your choice until you find the right financing solution.
Investors And Financing
Outside investors may look like the ideal solution towards gaining business funding but again there are pros and cons. Investors can inject capital and bring business expertise but they will be looking for a return on their money. They may also want certain stipulations to be written into a contract before providing the funding, and this can include a say in the running of the business. It may be a better option to seek financing from friends and family who will have fewer stipulations regarding any control in running the business.
What Is The Financing Required For?
The actual reason for the financing requirement is another way to narrow down borrowing options. If you require money to buy a business asset then a long-term loan may be the best solution. If the money is for a short term cash flow problem then an overdraft might be suitable. There are different financing options available depending on what the money is to be used for. Reasons for funding can include starting a business, expanding a business, buying new premises, and financing business growth.
Business Advisors
There will be a financing solution for each finance requirement and taking business advice from business advisors will be beneficial. Business advisors can be stand alone companies or they can be attached to a bank or financial institution. If you are looking for financing from a bank then they will have advisors who will be able to give business advice on a wide range of services and products. Be aware that banks will usually only promote the services that they sell and will not provide information on competitor's products and services. Always shop around to find the best deals available before agreeing to any financial agreement.
Choosing the right business financing will make a significant difference to your business in the long run. Do not jump at the first financing offer you come across but take time and plenty of business advice before making your decision. Good business financing should help your company stay financially healthy instead of being sucked into debt with unnecessary charges and fees from lenders, or management disputes from outside investors.
You might also like...