Other Ways to Raise Business Finances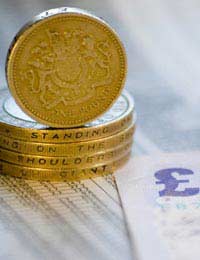 Aside from traditional methods such as banks and building societies there are always other ways to raise business finances. Obtaining funding from banks may not always be an option for some start-up businesses and this is where alternative funding methods come into play. There are a number of different lenders that will supply funding, but making sure you obtain the best deal should be a major consideration.
The Need For Alternative Funding
In some cases, such as start-up businesses, banks and building societies have a list of stipulations that must be met before funding is given. These stipulations may include security as a guarantee that the loan will be paid. This is a major factor as to why a lot of start-up businesses cannot achieve funding from traditional lenders. Alternatives to the traditional lenders do exist but borrowers should be wary of high interest rates when applying for unsecured loans through alternative lenders.
Alternative Financing Methods
If you have a strong enough business proposal and are willing to put some of your own cash into the business then lenders can usually be found. Alternative financing methods can include:
Loans from friends and family
Venture capitalists
Business angels
Online lenders
Government grants and loans
Small firms loan guarantee scheme
Raising funds though remortgaging
Taking on a partner
Narrowing Your Funding Options
All of the above financing methods will have some advantages and disadvantages. Narrowing down your options may be the only way to find the right financing method. If loans from friends and family are not an option then score this from your list and move on. You may not have a mortgage, which could be the reason you could not obtain a secured bank loan in which case score this from the list of funding options. Start-up businesses should seriously consider any help available through government grants and loans before applying for any high interest unsecured loans.
Pitfalls To Look Out For
If you cannot find funding through traditional routes then no doubt you will be looking for other lenders that will help. There are a huge number of lenders, especially online, that will be able to supply loans for start-up businesses. However, interest rates should be high on the agenda when considering any type of loan. It is unwise for a new business to take on a large amount of debt in the form of a high interest unsecured loan. High interest rates can be crippling for any business and should be avoided if possible.
Grants And Loans Schemes
There are a great many grants and loans schemes available to businesses through both the local government and central government. The European Union also has a number of funding schemes and grants available for businesses. Sifting through all of the schemes may take some time, and the internet will be your best research method. There are many companies who will claim to be able to find the perfect grant for you but always be wary if they charge a fee. Taking the time to research these grants and schemes yourself will save you money. Advice on these schemes will be found by contacting your local government business support agency.
Raise Money Through Leveraging
Using leveraging tactics can be a way to raise money through banks and building societies. If you can find funding through local government business support agencies then you are more likely to be able to obtain further finances from banks and building societies. This is because the risk to the bank will then be reduced if you have obtained funding elsewhere. You may be able to achieve your full funding requirements by using leveraging tactics, and it may also work out less expensive than obtaining funding from one source.
If you have an excellent business idea it does not automatically follow that you will be able to raise the money needed to start-up your business. Raising funds can take a lot of time and effort and many business owners do have to place a large amount of cash into their own company. New businesses should never dismiss any grants or loans available through government agencies. Not only will these agencies be able to provide funding but they will also be able to give expert advice and support to get new businesses up and running.
You might also like...