Using a Cash Flow Forecast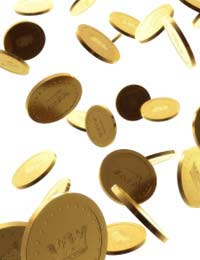 Using a cash flow forecast is a requirement for most businesses. Cash flow forecasts are used to predict the amount of money coming into and going out of a business over a set period of time. If you are a start-up company that is looking for funding then a cash flow forecast will usually be required by lenders.
Principles Of The Forecast
There are a number of different pieces of information that will be needed to make up a cash flow forecast. This data will then be used to predict cash flow over the next year. Some forecasts can be as much as two years in advance and some will only be used for the next financial quarter. The importance of the forecast is not to simply identify profits but to help control cash flow and identify any problems that may occur.
Information To Be Included
A basic cash flow forecast will be made up of a number of columns; in the most basic forms, one for the real amounts and one for the predicted amounts. Information included will consist of payments and receipts, the opening and closing bank account balance figures, and the number of extra receipts against payments including negative amounts. In the most basic terms you are listing the amount of money that is initially invested, how much it costs to manufacture or purchase goods, sales to customers, and then the cash received.
Be Realistic
It is important to be as realistic as possible with any cash flow forecasts. The forecast is an estimate and this can sometimes prove difficult to predict for start-up businesses. If your company has been trading for over a year then you should be able to gauge your forecasts on the sales achieved within the last year. Remember that forecasts need to be based on money that has yet to be brought into the company from future sales.
Issues To Look Out For
There are a number of issues that can have a negative impact on any cash flow forecasts. These can include late payments or non payments from customers. If payments from customers are continually late then it will place a strain on cash flow. This can then have a knock on effect throughout a company if you cannot pay your own creditors. Over estimating your sales and future profits will also cause problems with your forecast, and figures should be kept as realistic as possible.
Credit And Cash Flow
Another factor that can have a negative impact on your cash flow forecast will be credit sales. In a large number of cases customers that have been allowed credit will not pay on time. Your company will no doubt have applied credit payment periods but this does not mean customers will always pay on time. Underestimating is always better than overestimating when it comes to credit sales. Break down credit sales figures into a set percentage that will come in and a set percentage that will come in late or not at all.
Other Elements To Include
There are a number of other statistics that should be included in a cash flow forecast. These figures will be helpful for other forecasts especially when predicting if you are going to make a profit, loss, or simply break even in the following months. These figures should include any new capital that is brought into the company and any new assets or equipment that is going to be purchased. Any loans and further funding facilities should also be included in the cash flow forecast.
Payments To Include
The amount of expenditure should be broken down into various headings and should include employee salaries, fuel costs, repayments to loans, and rents due for business premises. Payments to creditors such as suppliers should also be included. All of these factors should be included in every new forecast that you set out. Consistency is vital when setting out cash flow forecasts.
The End Result
Once all of your calculations have been made you will be able to produce your balance sheet. The balance sheet should be able to show your strengths and weaknesses such as excesses in stock levels. The balance sheet can also highlight factors such as bad payers that you have given credit to and who may cause problems in the future. You should then be able to rectify these problems making your future cash flow forecasts more accurate.
Forecasts are extremely useful when working out whether or not you will make a profit, loss or simply break even in the next financial quarter. Cash flow forecasts may seem complicated at first but once you have had some experience in compiling them they should become second nature.
You might also like...