Obtaining Faster Payments from Customers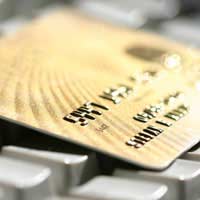 Obtaining faster payments from customers will be beneficial towards cash flow and working capital. Most businesses will provide some form of credit but late payments should not be tolerated. If customers do over extend their credit repayment periods then a business does have to right to apply interest fees and charges.
Business Cash Flow
Cash flow is vital to the smooth running of any business, and obtaining faster payments will mean an efficient flow of cash. The best way to obtain faster payments would be to trade on a cash only basis. However, in most cases, companies cannot operate by cash only and customer credit will be required. Suppliers will give credit to businesses and businesses will give credit to their customers. When a business gives credit it is basically supplying a loan and as such there are terms and conditions attached.
Repayment Terms
Any business that gives credit will need to make sure their customers are aware of the repayment terms and the consequences of failing to meet the deadlines. Many small businesses will simply ignore payment deadlines and think along the lines of the payment will come sooner or later. Fear of losing a valuable customer will also keep small businesses from chasing up overdue invoices. Banks and building societies would not put up with this way of conducting business and the same thinking should be maintained by small businesses.
Terms And Conditions
Businesses should set out their credit terms and conditions when a customer requests credit. The customer should be given a set amount of time to pay the invoice and this should always be adhered to. A 30 day credit limit is normal in the business world and if payment has still not been received then interest can be applied. In most cases an invoice reminder is enough to obtain payment but if not then interest can be applied to unpaid invoices.
Faster Payment And Working Capital
Faster payment is extremely beneficial when it comes to your company's working capital. Overdue money will be a drain on working capital and will have a knock on effect on the payments you make to suppliers. By bringing money into your business more rapidly you are self-funding your own business. This is money coming in before you have to pay your own creditors. Overdue invoices will mean cash flow problems that will have a negative financial effect throughout your business.
Faster Payment Methods
There are business tools available that will help companies to obtain faster payments. Financial business tools can include debt factoring and discount invoicing. These are two ways to gain around 80% of the invoice payment through a third party. You are basically obtaining an advance on your invoices before the debtors have paid them. This option may not be available to businesses with a small turnover and if your business is eligible then a fee will be applied for this service. Most banks can supply these financial services and it is a method to be considered.
Online Payment
If you run an online only business then you should have instant payment software tools already in place. An online payment service means that you will be paid immediately before sending out goods. This can also help keep stock levels low as you only need to supply goods once they have been ordered and paid for. Frequent deliveries from suppliers will help with keeping stock low and should ease any cash flow problems. In many cases goods can be sent directly from suppliers to the purchaser, once again keeping stock levels low and making the entire business service more efficient.
Checking Customer Credit Records
One way to ensure faster payments is to check customer credit records before allowing credit. If a customer has a spotless credit record then this should be an indication that they usually pay on time and in full. Checking a credit record before providing credit should be a routine task and will save time later if you have to continually chase payments. It will also save you from having to write off debts or sell on customer debts to collection agencies.
Obtaining payment on time is vital to ensure efficient cash flow and to ensure that your own creditors are paid promptly. If payments from a customer are always late then you can cut off the credit and demand payment. It makes good business sense to maintain a good relationship with customers who are prompt with their payments. Never bury your head in the sand and hope that late payments will simply arrive; this is your company's lifeblood and being proactive with chasing up overdue invoices will be beneficial.
You might also like...