How to Improve your Business Cash Flow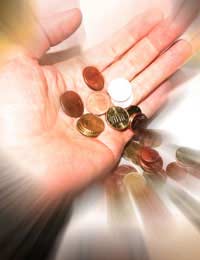 Knowing how to improve your business cash flow should keep your company finances healthy and stop any problems with your own creditors. There are a number of routes to take that can help your company to improve the flow of cash and to stop problems occurring in the future.
Cash Flow Problems
Maintaining an adequate and trouble free cash flow is important to any company regardless of its size. Cash is the lifeblood that controls any company and serious problems can arise due to this type of problem. If problems occur there can be serious repercussions to other parts of your business. You may have to put off paying your own suppliers and company loans due to inadequate funds.
Profits and Losses
When a business is showing a profit in the profits and losses accounts it will not usually mean that this money is immediately available. In most cases funds will be tied up in stock and in assets such as machinery and equipment. This is all part of the cash flow process and it is a continuous cycle that enables the generation of cash. Finding ways to improve the smooth flow of cash in and out of your company is vital. Cash flow planning should be an important part of any business plan.
Improving the Flow of Cash
There are a number of different methods that will help improve and maintain the flow of cash into your company. These methods should include:
Invoicing promptly and keeping up to date with late payments
Cutting out customers that do not pay on time or don't pay at all
Keep stock levels to a minimum or on an "as needed" basis
Offer small discounts as an incentive for customers to pay on time
Cut interest rates on all loans by consolidating your loans
Use factoring services that will give you an advance on invoices
Use credit checks to weed out bad payers
Lease equipment instead of buying to avoid spending large chunks of working capital
Invoicing
It is vital to keep on top of invoices especially if you are building up your company. Sending out invoices immediately and keeping on top of payment is must to ensure a steady flow of cash. Many company owners are too busy trying to build up their businesses and can forget to keep on top of invoicing. A system should be set in place to ensure that invoices are sent out promptly. If this is a problem then factoring services may be a good option and will free up more time to devote to other important issues.
Get Rid Of Bad Payers
Bad payers are a nuisance and will simply waste valuable time and money. Performing credit checks on customers who request credit will be the best way to avoid late or non payers. Performing credit checks before allowing any credit will also save time in the future with wasted hours chasing up late payers. Make sure that customers know exactly how long they have before payment is due. Remember, a company can charge interest on any late payments.
Credit Management Services
If you do find yourself overlooking your invoicing tasks then you can employ the services of a credit management company. Credit management services will undertake all of the routine tasks involved in processing invoices, and they may also offer factoring services. Credit management services will also perform credit checks on customers and chase late payments. There will be a fee for these services but it may be the best long term solution in order to improve the flow of cash into your company.
Cash flow planning should include all of the above methods to help keep the flow of money in and out of your company trouble free. Losses can occur when the flow of cash is interrupted and delays to your own creditors may mean extra charges and a bad credit reputation. Factoring services are a good idea but you will need to ensure your company is eligible for this service. Taking advice from experts such as accountants and financial advisors should help with this important financial issue.
You might also like...