The Bank and Your Business Accounts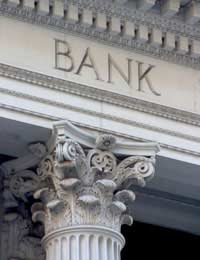 Knowing the right bank to choose when it comes to your business accounts will take some serious consideration. Many start-up businesses will simply request an account at their own branch but this will not necessarily be the best route to take. There are differences in the services offered by banks when it comes to business accounts and some research should be undertaken.
Do You Need A Business Account?
Most small businesses will require a business account and banks will recommend opening one. On the whole, bank managers do not like mixing personal and business accounts and would prefer that separate accounts are used. There are benefits to opening a business account regardless of the size of your company. These benefits should include:
Banking is usually free for an initial set period usually either a year or 18 months
Banks can provide low rate loans, credit cards and overdrafts for businesses
Some banks do offer free lifetime banking
Banks can provide financial products and services tailored towards your company
You should be able to gain expert advice and information that will be beneficial to your company
Banks can introduce customers to a range of services and provide help with accounts and tax issues
Choosing Your Bank
Always make sure to shop around when choosing your bank. In most cases the major high street banks and building societies will be able to offer full business banking services for its customers. Always compare the costs involved with each bank and the charges that they will apply. Compare interest rates between banks to find the best deal that you can. The major high street banks should all be very competitive when it comes to gaining your custom and don't forget to look into online banking.
Online Banking
Using online banking can be very beneficial when it comes to keeping charges low. Most banks should be able to offer online banking services and using these services can be very cost effective. You should be able to utilise most of the same services that you can use when actually going into you bank but the charges should be lower. PC banking may also be offered if you have a large amount of transactions and this will involve linking your company accounting system directly with the bank.
Small Businesses and Banks
Small start-up businesses can usually use all of the help and advice that they can get. There are banks that will have specialist departments designed specifically to nurture small businesses. This makes sense as the more your company succeeds the more the bank's services will be used. If you are a small company then shop around for banks that do specialise in small businesses and can provide expert advice and banking solutions tailored specifically towards your own company.
Charges and Fees
Of course banks will not like customers who abuse the services they provide, especially when it comes to credit. If you use overdrafts or have loans then never abuse these forms of credit. Fees and charges will be applied and these can soon mount up. The worst case scenario will be that the bank will demand immediate repayment of any financing given and will disallow anymore credit. This is a situation that should be avoided as it could have serious repercussions when it comes to obtaining more credit in the future.
Business banking is designed to aid businesses and it is beneficial when it comes to keeping financial records. For many businesses such as limited companies and partnerships it is a requirement to have business accounts. Sole traders are not required to have business bank accounts but banks do frown on using a personal account in this way. Financial advisors and government Enterprise agencies will be able to give excellent advice on the best type of account for your new company.
You might also like...