Government Business Grants: FAQ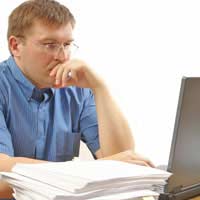 Government business grants are sums of money set aside specifically to help start and develop businesses. These grants do come with a number of stringent stipulations and eligibility requirements. Knowing where to search for the numerous grants available will be beneficial for new businesses.
Can All Businesses Apply for Government Grants?
Government grants are usually subject to eligibility requirements, and most grants are designed for small to medium sized businesses. Small to medium sized businesses are usually companies with around 250 employees or less. There are no exclusions but the eligibility requirements will be a deciding factor on the grants and support available.
What Other Eligibility Requirements Are There?
Eligibility requirements can include the type of business and the purpose of the grant applied for. However a big plus factor in government grants is the contribution the company will make to either the local community or the economy of the nation. For instance there are grants for businesses that set up in areas of deprivation that will make a difference to the local community.
Do the Government Grants Have to be Repaid?
In most cases these grants will not have to be repaid unless certain specified terms and conditions are broken. If the conditions of the grant are not followed then immediate repayment can be requested by the provider.
Will Businesses be Required to Supply any Funds to Receive the Grants?
In most cases the government grants will only cover a certain percentage of the funds needed to set up a business or carry out a set project. Businesses may be required to match the grant funds supplied with an equal amount of funding. The amount may not be a completely equal 50-50 split and the percentages will depend on the purpose of the grant. The business funds can come from other investors who may see their risk reduced by the investment made by the government.
Which Government Agencies Supply Business Grants?
There are numerous government bodies that supply business grants and they can also be specific to country. England, Scotland and Wales each have there own government business development agencies. Certain business grants are also available through the European Union. Local authorities may also supply grants for businesses within their own community.
Are Government Grants Exempt From Tax?
Not usually, the funds will be seen as revenue and will be taxed as normal. Certain types of government assistance given to businesses will not be liable for any extra taxation. There may be certain cases where tax breaks will be given such as on assistance given for businesses that are eco-friendly.
Do I Just Fill in an Application Form to Apply for a Government Grant?
Government grants are usually more complicated than a simple application form. Business proposals and detailed business plans may be required. These plans can include costings, project plans, details on employees and the experience of the business owner. The amount of information required can be daunting and different grants will require specific information.
Will My Business Definitely Receive a Grant if the Eligibility Requirements Are Met?
There is a limited amount of money set aside for business grants and there is a great deal of competition for these funds. In some cases where there are a number of applications for the grants, they may be awarded to companies that best match the purpose of the grant. Eligibility will of course be a deciding factor but there are also strict closing dates for applications each year.
How Can I be Notified of the Government Grants and Schemes?
Finding the right grant and support will be beneficial, especially when it comes to closing dates and eligibility requirements. Business Link agencies will be able to provide a lot of helpful advice and information on business grants. The Enterprise Advisory Service will provide a great deal of support and advice on all business matters, and does have important information on government grants and schemes. They also provide a useful guidebook called All About Grants, which is an excellent source of information for new businesses.
You might also like...