Smart Saving with Business Asset Hire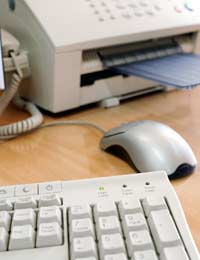 Businesses have rapidly caught on to the concept of the smart saving with business hire option. Asset hire has now become a standard practice as an alternative to purchasing outright. Hire purchase is a flexible way of spreading the purchase cost on a variety of equipment, tools, office furniture, and technology products.
What Is Asset Hire?
The tools and products you need to run your business are your assets. Purchasing assets outright will take a large chunk of your capital, and hiring them is the smarter option and should save your business money. With hire purchase you can spread the cost of the purchase over a fixed period of time; this time frame usually coincides with the life expectancy of the asset. Hire purchase will usually come with annual percentage rates attached. However, in many cases you may be able to acquire interest free options if paid within a fixed period of time, saving you even more capital.
The Benefits Of Asset Hire
Businesses will usually find realistic money saving benefits to be had from hiring their assets. Benefits will include:
Low cost flexible payments over a set period of time
The options to upgrade
Tax deductions on monthly payments on hired equipment
You own the asset once all payments have been made
Payments are easily included in cash-flow forecasts
The option to hire the product on a short-term basis to see if it will work within your company
Almost any equipment used within a business can be hired
Hire purchase terms can sometimes be less expensive than taking a loan to buy the assets outright
Terms And Conditions
There will be a number of terms and conditions fixed into the asset hire. Basically you are spreading the cost of the equipment over a period of time and so interest charges may be applied. However, you may be able to find some interest free options by shopping around. Always read the contract carefully for any late payment fees and charges. Some contracts may state that you don't own the asset until the full payment has been settled; if you continually miss payments the asset can be repossessed.
Check The APR
The annual percentage rate (APR) will determine the actual cost of the equipment. Your first job when considering hiring will be to make sure you are saving as much money as possible with the lowest APR, or no APR at all. In many cases you should be able to find a lower APR than you would if taking on a business loan. Asset hire is a competitive market and you should always try to negotiate good rates within shorter periods of time. You can also check with your bank as they may be able to introduce you to asset hire companies as part of their business services, again, saving you time and money.
Disadvantages Of Hiring
One of the biggest disadvantages with hiring is repairs; as with buying outright you may have to pay for all repairs yourself. This may not always be the case if there is a warranty on the asset you are hiring. There may also be additional warranties or service agreements that will provide for repairs for an annual cost. You should work out whether or not these warranties will be cost saving over the long term. Full details of these warranties should be negotiated before any contract is signed. Always check for applicable fees when obtaining hire purchase. Once the interest free period has expired the fees can be high along with the applied interest charges.
Types Of Asset Hire
Almost any equipment you can think of that can be used to set up and run a business can be hired. This can range from vehicles to office furniture to computers to machinery and tools. When setting out a business proposal to gain funding you should take into account the equipment you will be hiring; the monthly payments can then be included in cash-flow forecasts. Always compare hiring equipment against leasing and purchasing to see which will provide the smart option when it comes to saving money in the long term.
New businesses may find hiring the majority of their assets to be the smart option. Fixed assets will depreciate over time, sometimes as soon as they have been purchased, which can mean wasted capital. Always take advice from financial experts on the various routes available to financing your business assets.
You might also like...