About Our Site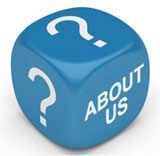 FinancingYourBusiness was formed to offer a unique reference point on extensive advice on financing your business.
One of the most difficult aspects of starting and profitably running a new business is getting the finance of the enterprise right. Every stage of a small business's financial existence must be managed to ensure the business can be sustained.
FinancingYourBusiness has been created to be your guide to every aspect of your business's financial wellbeing.
From business start up financing to better cash flow management, the FinancingYourBusiness has detailed guidance and advice on these important aspects of your new enterprise. Getting the financial foundations of your business right is a vital first step towards a stable business.
The writers of each page on the FinancingYourBusiness website have strived to understand the main issues and concerns facing small business owners today. Each article on the website provides concise, focused information and insight into a specific aspect of business finance. You can dip into the website to answer a specific financial question as information is always presented in plain English with any financial jargon fully explained.
Over time your business will evolve and may need to make radical changes to its financial support. FinancingYourBusiness gives you the tools you need to plan for your business's financial future. From contingency planning to asset management, you will find all the information you need to ensure your business has a profitable future ahead.

Related Articles in the 'Site Information' Category...