How to Best Promote Your Business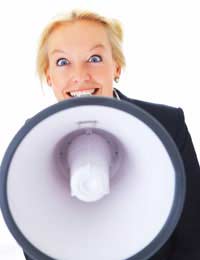 Knowing how to best promote your business will take some research and planning but not necessarily a great deal of money. Marketing and advertising costs can vary depending on how you wish to promote your company. For start-up businesses advertising can take up a large chunk of capital but there are low cost ways to promote your products and services.
Promotion And Communication
Promotion is all about communicating to the public that you have service to offer or a product to provide. It is also about getting your company noticed and getting the public interested. There are numerous ways that companies use to promote their products and services, and some of the more well known methods will include:
Television and radio adverts
National and local newspaper advertising
Sponsorship at local events or charities
Leaflet mail drops
Advertise your company online for free
Advertising on local public transport
Advertising in marketing directories
Online Advertising
One of the cheapest ways of advertising your company is to utilise the power of the internet. The potential to promote your business via the internet is virtually limitless. You can write copy about your own company and place it on your own website or on other websites. Join discussion forums where you can promote your own goods and services for free. Add links to websites that you already have a working relationship with, for example suppliers to your company. Add your company to internet business directories, which again are a free to use service.
Your Own Website
Websites are the shop window to your company and will allow customers to browse your products and services and pay for goods online. Good interactive websites can be a real boost to sales and word of mouth can spread very quickly. Website prices do vary, and the more sophisticated and professional looking the website, the more expensive it will usually be to build. However a basic website will only run into the hundreds of pounds price range rather than the thousands. If you are an online only company then a professionally designed website will be the option to choose.
Local Businesses
Getting your company known is of vital importance if you are a local company providing goods and services to the surrounding area. Local newspaper advertising is a good option as are local radio spots. However, getting your business noticed can also mean sponsoring local events and charities. Although it will cost money, sponsorship is a good way to promote your company.
Word of mouth is another way of promoting your company throughout the local area; make sure that everyone you know including business contacts is aware of your business.
Unique Selling Point
When it comes to marketing your product, make sure that you focus on your unique selling point. Is there something about your product or service that makes it better than your competitors? Do you have a special low starting price for a set period or do you give discounts to certain groups of people; for example senior citizens. Is your product of better quality than your competitors or do you provide extra services that your competitors do not? Your unique selling point can make a significant difference to sales and boost your profits.
Know Your Target Customer
Knowing your potential customers should help you decide the best ways to promote your product. For example if you have a product designed for the older market there is no point advertising in magazines aimed at the young.
Researching your customers and their habits should allow you to find the best options to reach them in the marketplace. Using market research techniques such as face to face surveys should also help you find out the best way to reach your potential customers. The wrong type of promotion will simply cost your company money and will do nothing to advertise your products and services.
The main objective to your advertising research is to find the most cost effective and successful ways to promote your company. You will need to get the message across to the public that you have a service to offer that is better than your competitors. Highlight the features of your products and services and make it stand out from the crowd.
New customers are hard to find, but if your product or service has a unique selling point then this can make all the difference to your sales and the long term future of your business.
You might also like...