Having a Business Contingency Plan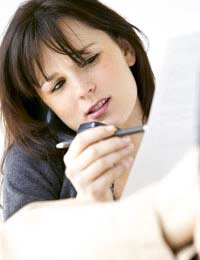 Having a business contingency plan is a good idea, because in business, sooner or later the unexpected will occur. Most successful businesses will have a back up plan in case the unthinkable happens. Of course it will not be possible to prepare for every single problem but formulating a good contingency plan will be beneficial for the future.
Making Your Plan
Contingency plans exist to minimise the damage when problems do occur. A contingency plan can be formulated by thinking through the problems that could occur that will have a negative impact on your company. Try to identify these problems and how you would deal with them if they did occur. What precautions can you take that will minimise problems if they do occur? Always get points of view from other staff members when formulating a contingency plan.
Insurance Planning
Insurance will be part of any contingency plan and in some cases such as employer's liability insurance it is a legal requirement. Other insurance policies that should be taken should include buildings insurance to insure against fire, floods and explosions. Theft insurance should also be taken to cover the company's property. There is also insurance that can be taken out if a major event occurs that will stop a company operating for a period of time.
Professional indemnity insurance will protect against the company being sued should negligence cause customers or clients to injure themselves on the premises.
Other Insurance Policies
Other insurance should be taken out such as policies that will provide cover if accidents occur or sickness stops you from trading. These policies will pay out a set amount that can be used to cover your business expenses. Personal insurance is also a good idea if you are a one man business and you do become ill or have an accident. Other policies to consider will be critical illness and death policies. Always research all of your options where insurance policies are concerned and remember that the cheapest is not necessarily the best.
Types Of Crisis
There are two main types of crisis that can affect trading. One will affect the company but the company will have no control over it such as natural disasters and bad debtors. The other will be problems occurring within the company such as machinery breaking down or permanent loss of computer data. Your contingency plan should cover all of the external and internal problems that can be thought of and come up with a way to minimise the damage. In a number of cases the insurance mentioned above will help to do this.
Other Problems
There will always be a number of problems that will occur from time to time and at least identifying the problems will be half the battle. Other problems that can occur that may be a risk will include:
Suppliers going bust leaving you with unfulfilled orders
Mistakenly breaching laws
Changes in interest rates
Equipment breaking down or becoming obsolete
Relying too heavily on major customers who could suddenly withdraw their business
Price rises in the manufacture of goods and materials
Changes in exchange rates can affect businesses that export goods
Bad payers that never repay credit or pay late
These are just a few of the problems that can occur. As mentioned before it is impossible to take precautions against every single problem that is going to occur. However, the formulation of a good contingency place that identifies problems and minimises the damage will be beneficial.
Solutions To Problems
Finding the solutions to problems that have not even occurred can be difficult. If you can identify problems then there will usually be a solution to them. For example, bad payers can be avoided by making credit checks before supplying any credit. If a bad payer does slip through the net then impose credit limits and strict payment periods. It is also your right to charge interest to customers that do not pay on time. There will usually be a solution to problems that you have identified in your plan.
Forward thinking is necessary when it comes to a good contingency plan; the two do go hand in hand. Obtaining as much input on the subject as possible from other members of staff should help you to cover all the bases. Insurance providers should also be able to give good advice when you are formulating your plan but the decision on which policies to take will ultimately be up to you.
You might also like...